I'm not going to get involved in the ridiculousness over #PopeFence.   This is about the #PopePass.
I love SEPTA.  I ride it every day.  I'm the only guy running for office in Philadelphia on the November ballot who does not own a car and rides the bus and the rails on SEPTA each and every day.
I backed your ass up when Rep. Daryl Metcalfe said SEPTA does nothing but move welfare queens around town.  Fuck that clown.
I have endured years of urine-soaked stairways and elevators.  I don't mind playing the "what's that stain?" game before sitting down on a seat.   I'm buds with Chief Thomas Nestel III, the SEPTA police chief, who is among one of the most popular law enforcement commanders SEPTA has ever had on its payroll and one of your best decisions to date.
But this papal pass lottery thing?   WTF are you doing SEPTA?
Through a snap executive decision after your website blew up offering the special passes, which is enough of an insult for all of us who hold a TransPass…
…you are now going to just throw the limited-edition Papal Passes, the only thing you can use to get on to the system, up into the air for ticket scalpers to buy them up?   So the few people who want to dare to get near a train to do something OTHER than try to get to Center City are going to be left going to ticket scalper sites?
You are the Southeastern Pennsylvania Transportation Authority, and you answer to a board who represents each of the counties of the SEPTA network where we all live.  You provide a service that we help pay for directly and indirectly and we go to bat for you every time you have a funding crisis.
But now you are going to throw a limited number of papal passes up, see who grabs them, and everyone of us working stiffs who pays regularly out of our paychecks for your passes are all going to get "ACCESS DENIED" to go anywhere.
You'll have to pay a scalper to get to Shop Rite, see grandma, visit your brother in Delco to re-up on weed, etc…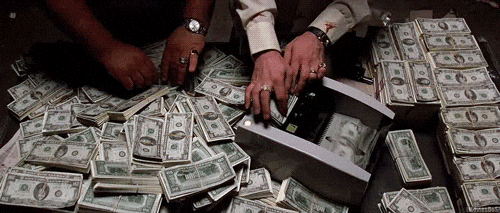 No, seriously SEPTA… Fuck. You.  About this.  A million times.   SHUT. IT. DOWN.
Seriously, this feels like that time in 1976 when Frank Rizzo put out calls for the Army to flood into Philly for the Bicentennial, prepared to get busy with urban warfare and tourists noticed the ridiculousness of it all, so no one showed up.